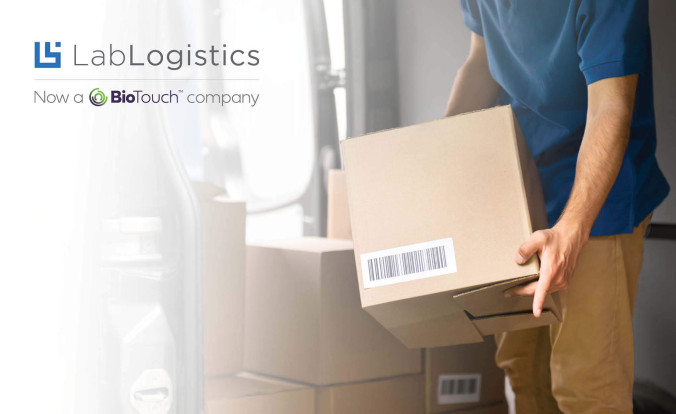 You place an order online through Amazon or another major retailer. You receive a confirmation of the order and updates on your pending shipment. You may receive notifications that your package is ten stops away, then nine, and so on, along with a photo confirmation that your package was delivered.
With your online shopping experiences, you might not realize it, but you are relying on barcode scanning and GPS tracking systems.
The technology utilized for our medical courier delivery service is similar. Let's take a look at how our technology assists you every step of the way, from placing the lab kit order to tracking metrics.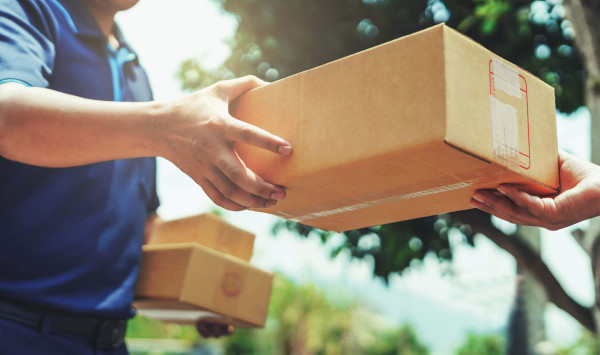 Online Orders
Some labs and hospitals struggle to coordinate medical delivery logistics. With Lab Logistics, now a BioTouch company our online system is easy to use and accessible from any location.
Much like your retail shopping experiences, you will receive a confirmation email when:
Your order is received.

Your order is picked up.

Your order is delivered.
With our online ordering service, you see what we see.
Barcode Scanning
Our barcode scanning system verifies each pickup with unique barcodes, confirming the date and time your medical courier was at a specific location. This also gives you a real-time view of where your specimen or medical equipment is, and where it has been.
Route Tracking and Transparency
Our advanced GPS technology is integrated into our barcode scanning process to provide route tracking in real-time and to optimize the route for your courier.
Reporting and Metrics
Are your scheduled stops meeting your volume expectations? With our online reporting tools, you can find the answer to that question and more. Our custom manifests are visible online for total transparency.
As our industry evolves, we pride ourselves on staying ahead of the curve, providing your healthcare company or laboratory with the courier solutions you need to track and manage your specimens and medical packages as efficiently as possible.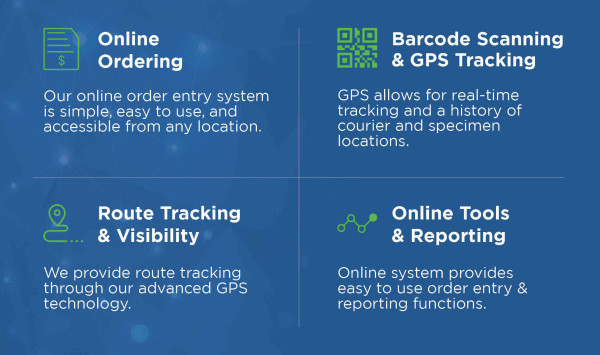 The Advantage of Partnering With Lab Logistics (Now a BioTouch Company)
We are proud to be known for going above and beyond our clients' expectations. Our customized methods and personalized touches are the advantages of working with Lab Logistics. We understand our clients, their current needs, and their hopes for the future. Using our experience and technology to ensure we meet those needs are just some of the ways you can see our team as a partner to your business! If you have any questions about what we do or are ready to get started with the Lab Logistics team, please contact us or call us at 855.522.5644.
About BioTouch
BioTouch is a single-source, international provider that brings a higher level of care to healthcare delivery, spanning medical kit and supply distribution, printing, logistics, temperature control, and last-mile services.
Our solutions help eliminate silos and give laboratories and hospitals the critical intelligence needed to create new efficiencies across the entire organization, allowing you to focus on what you do best: patient care.