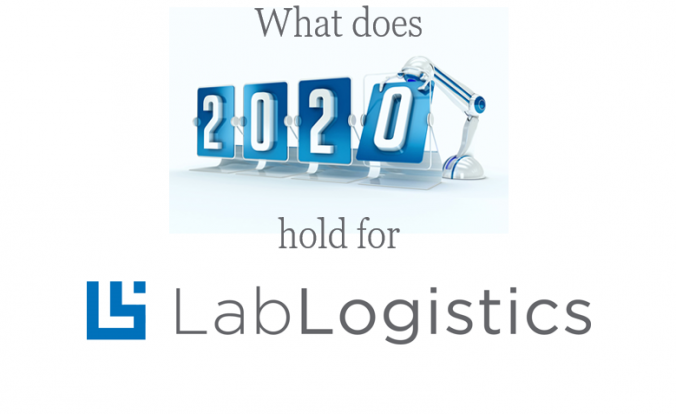 Throughout the last decade, the healthcare industry has, and continues to, experience a significant amount of change. Advancements are continuously coming in different forms. New technology is being created. New developments are coming to fruition. These changes and improvements are not only occurring within the medical side of healthcare, but also within the logistics and supply chain management department as well.
As we wrap up the year and the decade, we begin looking to the future. What can we expect out of the medical logistics industry in 2020?
In an article "Future of US Healthcare Supply Chain" published by SpendEdge.com it is noted that healthcare organizations need to start focusing on managing their supply chain in order to help cut cost and improve efficiency. The article goes on to further describe four predications for the future of the medical supply chain in 2020.
After reading the article, we at Lab Logistics, are confident that our company can aid numerous healthcare systems in succeeding in the 2020.
One of the predictions discussed is the need for medical personnel to be able to track, trace, and oversee the distribution of medical supplies and specimens, specifically prescription drugs and vaccines. Lab Logistics provides its clients with revolutionary, advanced technology which allows for GPS on-time tracking of all couriers and specimens. Through an App on our professional courier's phones' a unique barcode scanning technology is used to document location and time of each pick-up and drop off. Our online management system allows our clients and dispatchers to monitor any and all deliveries from start to finish.
The article on SpendEdge.com also mentions that in 2020 hospitals and healthcare establishments need to leverage their supply chain services by cutting costs, reduce waste, and increase collaboration. Luckily, our account management team, uses their over 100 years of industry experience to constantly improve turnaround time and workflow. Lab Logistics utilizes a customized routing software that has consistently saved our clients 18-40% in courier costs. Not only do we have advance technology, and optimizing software, but we also provide our clients with scalability. Lab Logistics has a national presence and extensive fleet that allows for collaboration and expansion without extra restrictions or capital expenses.
As 2019 comes to a close, Lab Logistics is excited for the future. As the healthcare industry continues to change and evolve, Lab Logistics continues to adapt and expand. We are always seeking to be ahead in the medical supply chain industry. We always provide our clients with the most advance technology, the most dedicated teams, and the most optimized cost-cutting solutions.
We are confident that Lab Logistics has the ability to revolutionize and advance your supply chain in 2020!