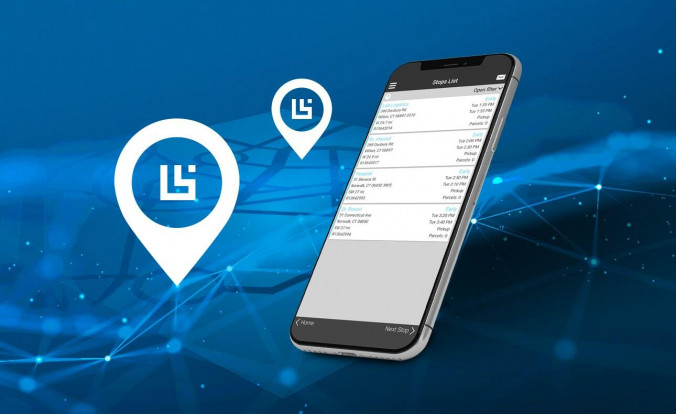 It's critical that we deliver specimens from a patient to the lab or hospital as efficiently as possible. We take great pride that our fleet of medical couriers are valued as high-quality and precise within the healthcare industry. But what truly sets us apart from other medical courier services is our sophisticated, innovative technology. We're proud to offer these cutting-edge solutions to our clients to ensure quality, successful results.


Technology Assets
We are well-versed and experienced in our advanced technology features that ensure each of our deliveries are as seamless and efficient as possible, from start to finish.
With more than 450 national labs and hospitals that we provide daily services to, we know what technology assets are needed.
Online Ordering:

our

user-friendly online order entry system can be accessed from any location, and allows our clients to easily place their delivery order. Clients receive email notifications when the order is received, picked up by one of our

medical courier

professionals, and delivered to the proper destination. Our clients never have to wonder or worry about placing orders, because our system keeps them informed, each step of the way.



Barcode Scanning & GPS Tracking:

customized software allows our clients to track the exact location of their specimen deliveries from pickup to drop-off, in real-time. Each specimen picked up is assigned a unique barcode, which allows us to track its journey from its point of origin to its final destination.

Route Tracking & Visibility:

advanced GPS technology allows Lab Logistics to verify

medical courier

routes within seconds of a client request. This solution optimizes the routing and stop sequence, allowing for visibility of inbound route and specimen shipments.

Online Tools & Reporting:

for each client, we create a customized manifest, visible online, therefore providing transparency for every

medical courier

route. We also offer Volume Expectation Reports (VEX), distinct and custom to each client, that identify scheduled stops that may not meet a client's volume expectations.
These four technology-friendly solutions complement Lab Logistics' efforts to provide lower courier costs and consistent, high-quality deliveries. This entire package, combined with more than 100 years of experience, allows us to offer a solution to the challenging transportation issues faced by the healthcare industry in North America.
Take a close look at your healthcare and laboratory systems. Would a more efficient, experienced service help your operation run smoother, while ultimately being more cost-effective?
Contact us or reach out via sales@lablogistics.com or 855.522.5644 to discuss how Lab Logistics can help.