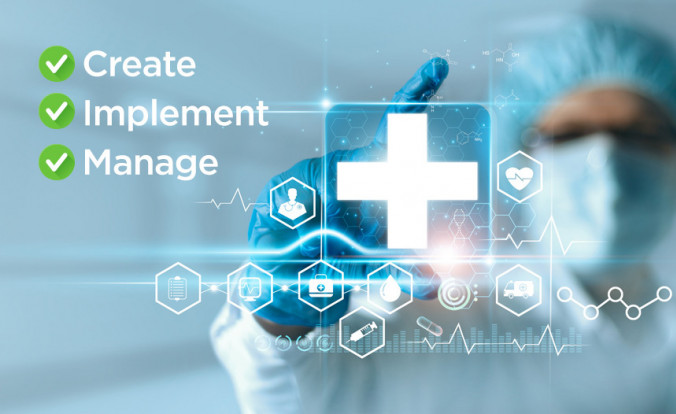 At Lab Logistics, we are driven to deliver consistent, successful results. Our mission, embedded within our organization, drives us to being among the best in the healthcare industry, as a top medical courier service.
Our mission is straightforward and carefully crafted with one focus in mind – the healthcare industry. It has three major components: to create, implement, and manage a seamless courier model customized to the medical laboratories, hospitals, and health systems we service.
We thrive on the promise to always remain efficient, cost-effective, and reliable, and of course, provide top-notch data control.
From day one, our mission is the cornerstone of our client relationships. How does our mission influence our goal to provide the highest quality courier services available?
Create
We work with our clients to develop an efficient and comprehensive medical courier plan, complete with the required type of courier transport detail, and timeframes during which transportation must take place. Through collaboration and a personalized approach, we are able to create and deliver an efficient and cost-effective plan.
Implement
We take multiple steps to ensure the plan is implemented seamlessly. We assign an implementation team: this team reviews the plan we've created with our client and verifies the current route structure, pick-up addresses, days of the week, and pick-up windows, as well as delivery times to the Lab. This team also identifies client-specific requirements and dedicates a specific attention to detail.
Once the plan is in place, we call upon our first-class fleet of medical couriers and assign dedicated couriers and a Dispatch Team. After a client-specific orientation and customizing the mobile units, this team then conducts dry runs over a timeframe of at least three days.
Following the dry-run period, we review the findings with our client to finalize custom manifests, and complete client training using online order entry and reporting functions. It's the time to officially go live, by beginning to perform routes, will-calls, and direct drives.
Manage
We consistently stay by our client's side to ensure our medical courier service is optimized to exceed expectations. Dedicated dispatchers, assigned to each client, work with the medical couriers to familiarize them with routes, customers, and to ensure they are always connected to couriers via a smartphone app. Dedicated account managers maintain regular communication with our client's sales and optimization teams to provide a consultative approach to courier system changes or additions. Our customizable software, integrated barcode scanning, and GPS provide real-time tracking of couriers and specimen locations.
Our comprehensive mission has allowed us to solidify a respected, trusted position within the healthcare industry. Each and every Lab Logistics team member proudly embodies and prioritizes our values when it comes to the care of our clients.
We know how critical it is to pick up and deliver specimens within a specific timeframe – it could amount to saving a life. As we continue to expand, we take pride in sharing our mission, so we can execute and deliver the best outcomes in the most efficient, seamless ways possible.
Lab Logistics provides services to more than 450 hospitals, health systems, and laboratories throughout the United States, exceeding a consistent 98.5% on-time rate. If your healthcare and laboratory system is in need of assistance, please contact us or reach out via sales@lablogistics.com or 855.522.5644.