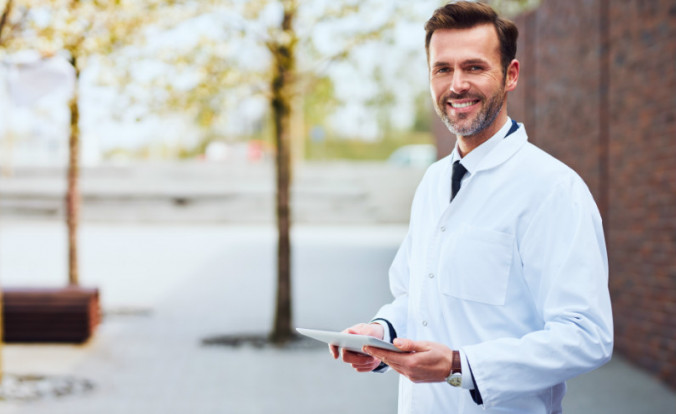 Healthcare Logistics is a unique, vulnerable industry. The parcels being transported are sensitive in nature and can affect an individual's life. The courier aspect of the medical supply chain requires particular attention, special handlings, and quick turnaround time.

When selecting a medical courier company, you have many aspects to consider. The most important characteristics to consider are qualifications and professionalism of the drivers and the overall reliability and experience of the courier company.

Lab Logistics understands and embodies the characteristics all medical supply chain professionals should be looking for. Lab Logistics has been dedicated solely to the medical industry since its creation, with our senior management having over 100 years of industry experience. Lab Logistics executives and employees understand the ins and outs of the healthcare industry. We understand the time-sensitive nature of the parcels we transport. We understand the need to be able to monitor exactly where a package is in transit at all times. We understand the need for high scale reporting and 24-hour access to a dispatcher. Our employees understand the industry they work in and our couriers understand the industry they drive for.

All Lab Logistic couriers are well-trained professionals. All couriers are knowledgeable and meet all necessary requirements in the proper handling and transportation of ambient, refrigerated, and frozen specimens. We ensure that all of our couriers are compliant with OSHA, IATA, TSA, and HIPAA regulations. Lab Logistics Couriers understand the importance of providing a safe, effective, and on-time transportation of all specimens. Our drivers run the same routes daily and consistently exceed a 98.5% on-time rate.
Lab Logistics strives to consistently meet and surpass the expectations of our clients. We are able to succeed because of our unique understanding of the industry, our strong dedication to the clients we service, and our educated couriers.
Select a medical logistics company that brings advancement and professionalism to your supply chain. Contact Lab Logistics Today!