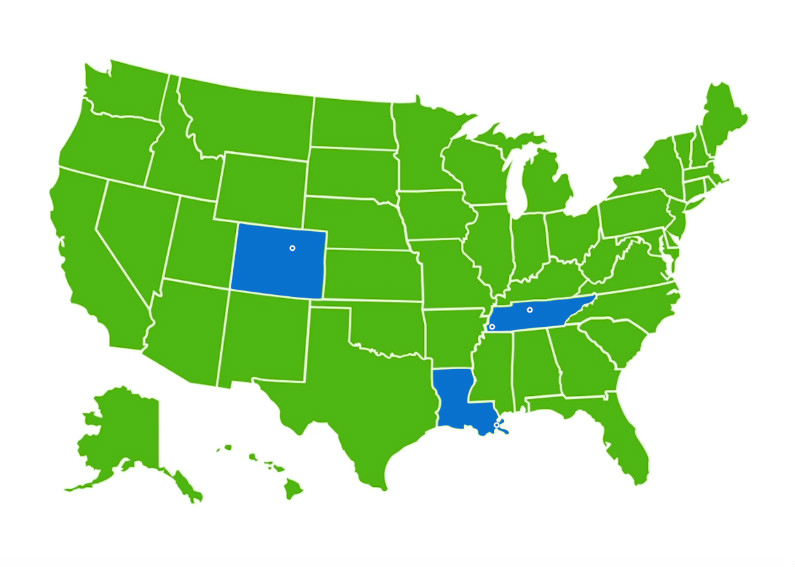 We're thrilled to be expanding our medical courier services in Denver, New Orleans, Memphis, and Nashville!
Our team continues to provide the highest quality medical courier services across the U.S. and Canada. Working with 150+ hospitals and health systems (and counting), our clients know that when they work with Lab Logistics, it's more than the secure transportation of specimens and samples from Point A to Point B on time, every time. With us, they receive a custom courier solution that optimizes their turnaround time and workflow into the lab while saving them 18-40% in annual courier costs. It's a higher quality, cost-efficient service to help them meet and exceed the increasing demands of a changing, highly competitive healthcare landscape focused on better patient care and optimization in operations in order to grow.
As experienced by our recent expansion of services in Colorado, Louisiana, and Tennessee, our clients are responding to those demands by utilizing our national presence and extensive fleet. With us, they do not have to worry about the extra restrictions or capital expenses associated with smaller or in-house fleets and instead, focus more on growing their business.