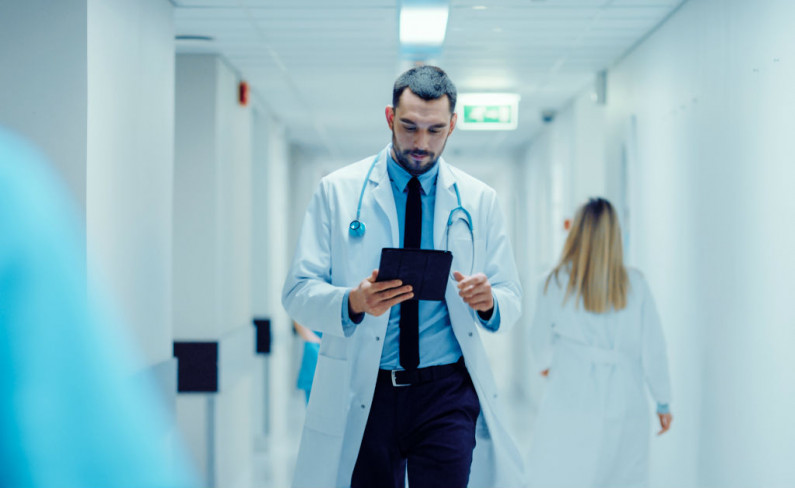 When it comes to your medical courier service, trust is the name of the game, right?
But in an industry as sensitive as medical delivery, your trust should be earned through transparency — a hands-on approach and a direct look into the real-time transport process. You need to see for yourself just how reliable, efficient, and trustworthy your courier service is.
So how can you get the transparency you need to make the assessment?
Enter the effective innovations of Lab Logistics.
From start to finish, our advanced proprietary technology allows us to examine your existing courier system, analyze data, and show you where you can save money. From there, we use these insights to create a custom, optimized, and cost-efficient courier model to improve your company and support your growth.
We pride ourselves on "out-teching" the biggest names in the medical courier industry — and being more transparent, too. Here's what you can expect when you work with us:


Online Ordering
Our streamlined, user-friendly and hands-on online ordering platform is accessible from any device and any location. You can expect confirmation emails when your order is received, when it's picked up, and when it's delivered. No guessing. No stressing.


Barcode Scanning & GPS Tracking
Customized software, fully integrated barcode scanning, and GPS allows for real-time tracking and a history of courier and specimen locations. Verify courier location or track individual bags — we make it simple.


Route Tracking & Visibility
Advanced GPS gives you real-time visibility into your courier's route. Find out route history in seconds flat and optimize routing and stop sequence for maximum efficiency.


Online Tools & Reporting
Custom manifests are visible online for complete transparency of every courier route, and a unique report identifies scheduled stops that may not be meeting your volume expectations. It's all about optimization.


But don't just take our word for it. See for yourself with technology you can trust.