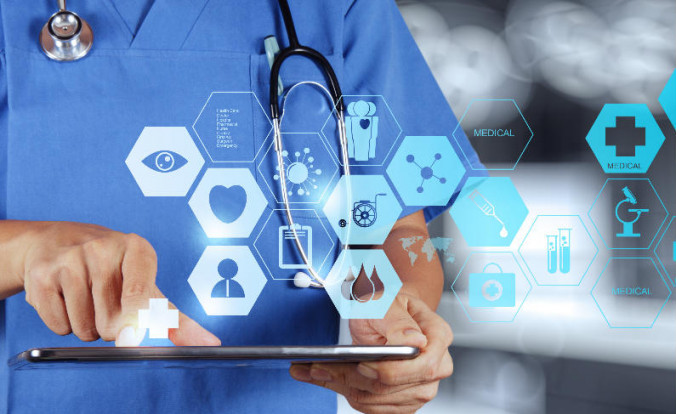 A large problem people face in the healthcare logistics industry is they approach the supply chain in the same way they would approach a supply chain for a tech company or basic logistics company. This is a big mistake. The medical supply chain is its own unique structure that holds different requirements, standards, and demands.
In order to approach a medical supply chain properly one needs to consider the end product. The end product of most supply chains is just that, a product. The end product of the medical supply chain isn't a product at all, but a person, a patient. When it comes to the medical supply chain there is much more at stake, which means selecting the correct logistics company to partner with, is that much more important.
When considering which logistics company to use for your hospital, clinic, lab, practice, or healthcare establishment you must look for these 5 qualities:
As the healthcare industry continues to grow and expand, the technology continues to advance. You want to make sure your supply chain keeps up with the revolutionizing medical industry. It is imperative you select a medical logistics company that continuously updates its technology and stays ahead of the competition. Lab Logistics uses the most advanced technology in the logistics industry from barcode scanning to customized dispatch software. Lab Logistics understands that in order to provide its clients with the best courier care in the medical industry it must invest its time and efforts into new technology platforms.
2. Scalability
Most hospital systems and healthcare establishments span over a large area, some expanding from coast to coast. When selecting the logistics company to support your establishment, you must consider the growth that you expect and hope to have. Lab Logistics has used its years of experience in the medical logistics industry to provide a courier system that holds a national presence. Lab Logistics' national presence and expansive fleet allows for its clients to grow without the extra restrictions or capital expenses associated with smaller or in-house fleets.
3. Cost Savings
A successful supply chain is one that uses methodologies that not only get the job done, but get it done in the fastest, most cost-efficient manner. The medical industry is currently struggling and looking for places in which it can save a couple dollars. An effective way for medical establishments to save money is by selecting a courier company that can successfully cut costs while still transporting specimens on-time. Lab Logistics not only consistently saves their clients 18-40% in courier costs, but they continuously exceed a 98.5% on-time courier rate.
The medical industry is a sensitive and important industry. The end product of the supply chain is a person, and sometimes the nature of the goods being transported are life changing. It is important to select a medical courier company that understands this. For Lab Logistics, personalization matters. Lab Logistics gives every client a dedicated team of professionals who understand the ins and outs of your business, of your clients, and of your expectations. Lab Logistics makes your mission their mission. They provide you with dedicated dispatcher and managers who are available 24/7/365. They provide you with your own team of professional couriers who have been compliant in OSHA, IATA, TSA, and HIPAA regulations. Their team continuously studies your operation to make sure your routes are being optimized and your clients are being properly serviced.
The specimens and information being transported in the medical logistics industry are of high importance and extreme sensitivity. Having control, knowledge, and information regarding the specimen's transport is necessary. Lab Logistics understands, from a medical standpoint, that control is a requirement. That is why LL offers all their clients a high level of control throughout the courier process. Lab Logistics' courier tracking technology is built with prime precision to control route tracking through proprietary barcode scanning, GPS, and fully integrated software. Through Lab Logistics' online management system, clients can view real-time route tracking, place online order entries, and view detailed reporting.
Considering these 5 qualities when selecting a medical logistic company can be the difference between success and failure. Lab Logistics has proven time and time again to supply its clients with the best that the industry has to offer. LL understands the importance of control, personalization, cost savings, scalability, and advanced technology.
Contact Lab Logistics today so that you can revolutionize your supply chain and provide the best possible care for your clients.